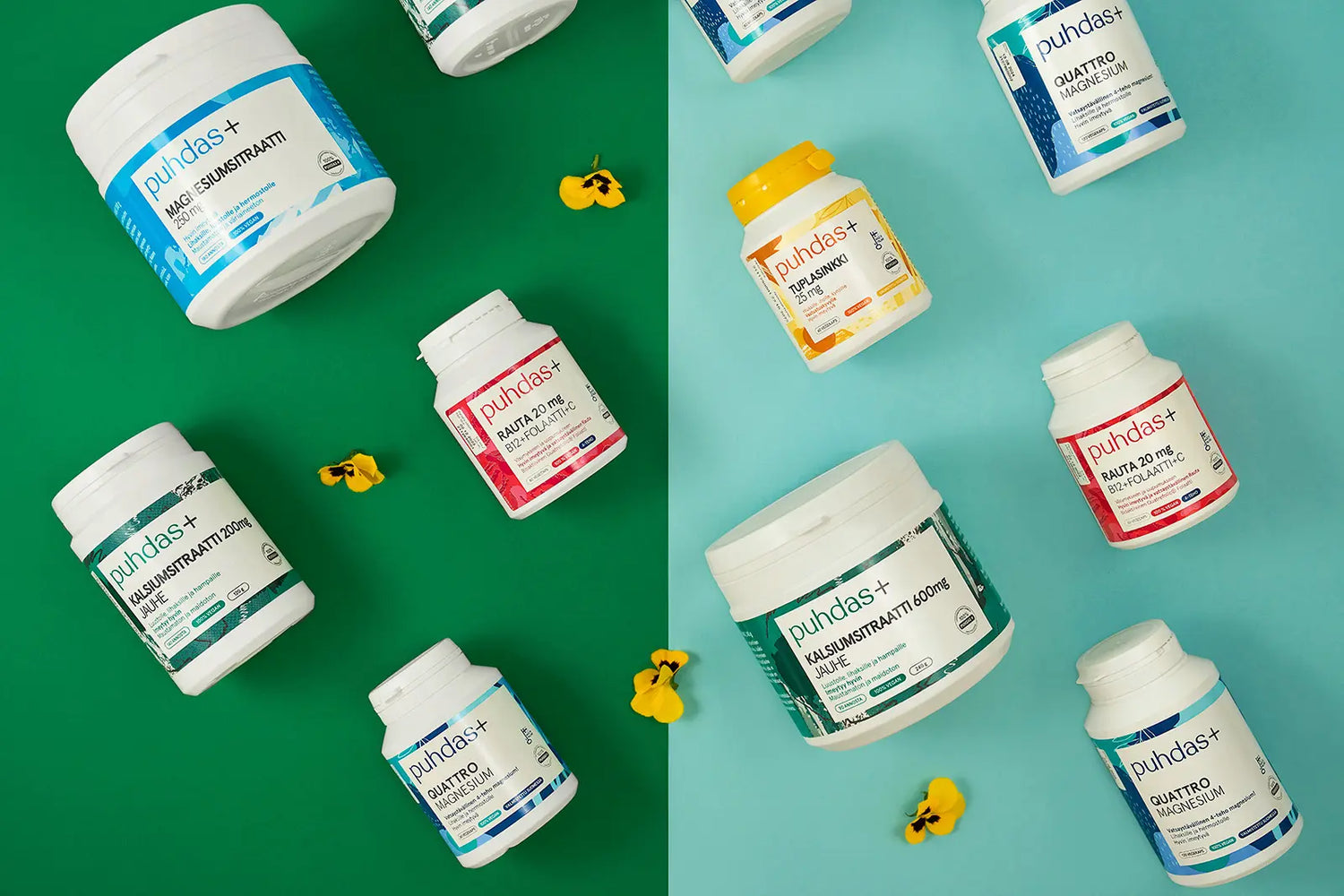 Simply Puhdas+
Puhdas+ represents honesty and simplicity. We commit to the fact that Puhdas+ products do not contain anything extra, only what is essential for well-being. This means high-quality and effective effective ingredients and the shortest possible ingredient list. Puhdas+ represents an ecological lifestyle where even small choices mean a better and cleaner future.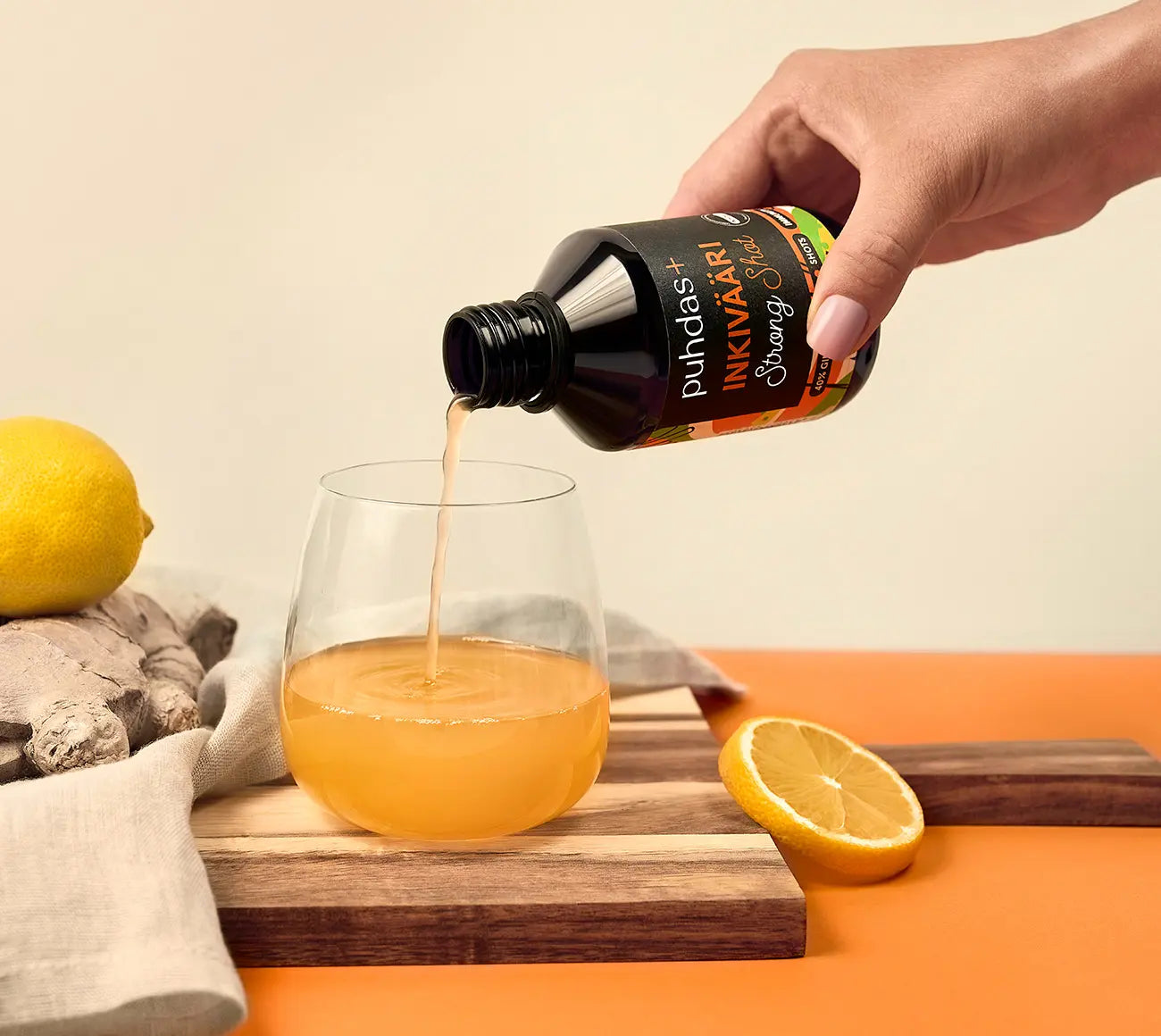 Well-being as a way of life
Well-being is comprehensive. The more we make choices that promote well-being in more areas, the better the whole becomes. Puhdas+ selections include high-quality nutritional supplements, health drinks, cosmetics, beauty products, essential oils and diffusers.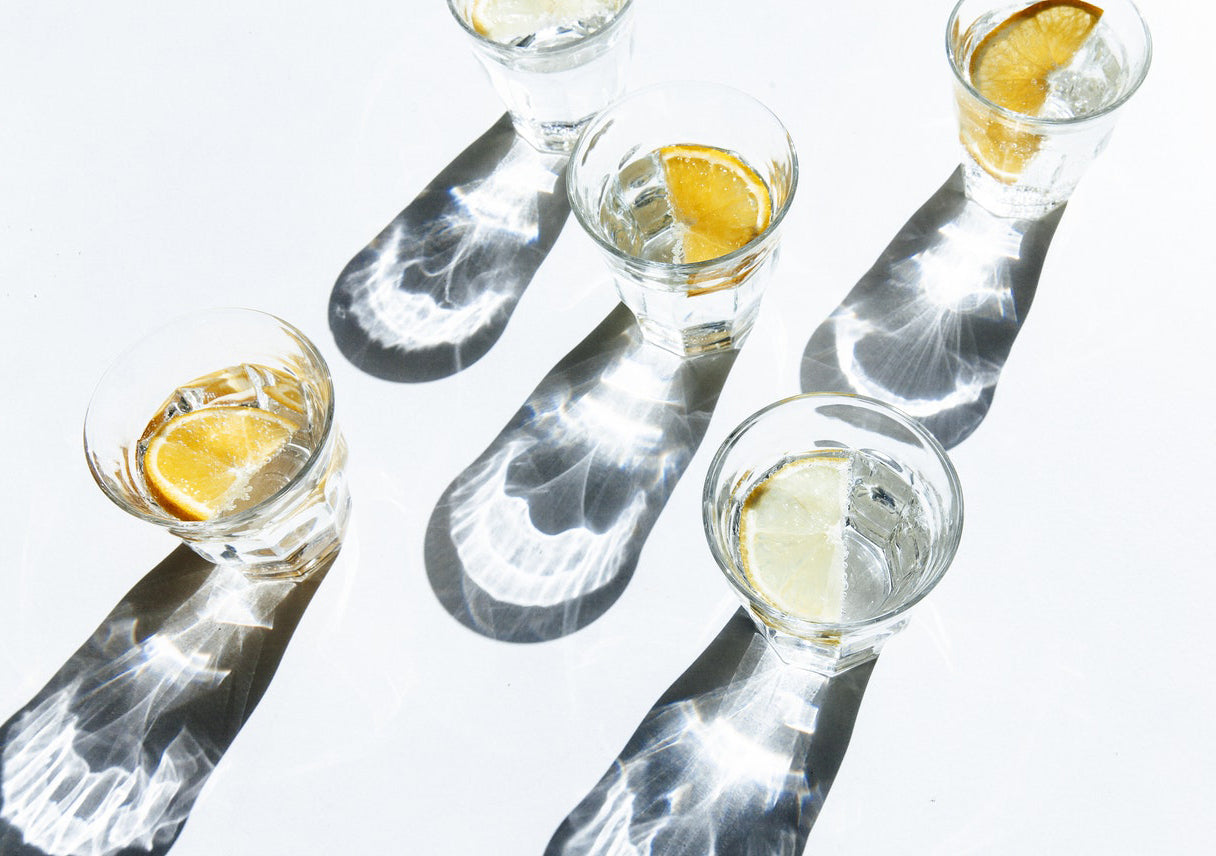 Free from all unnecessary
We always use as few additives as possible in our products. Our preparations are always gluten-free, lactose-free and vegan, with the exception of collagen, bee and fish oil preparations. Our product development always aims to ensure that as many people as possible can use our products.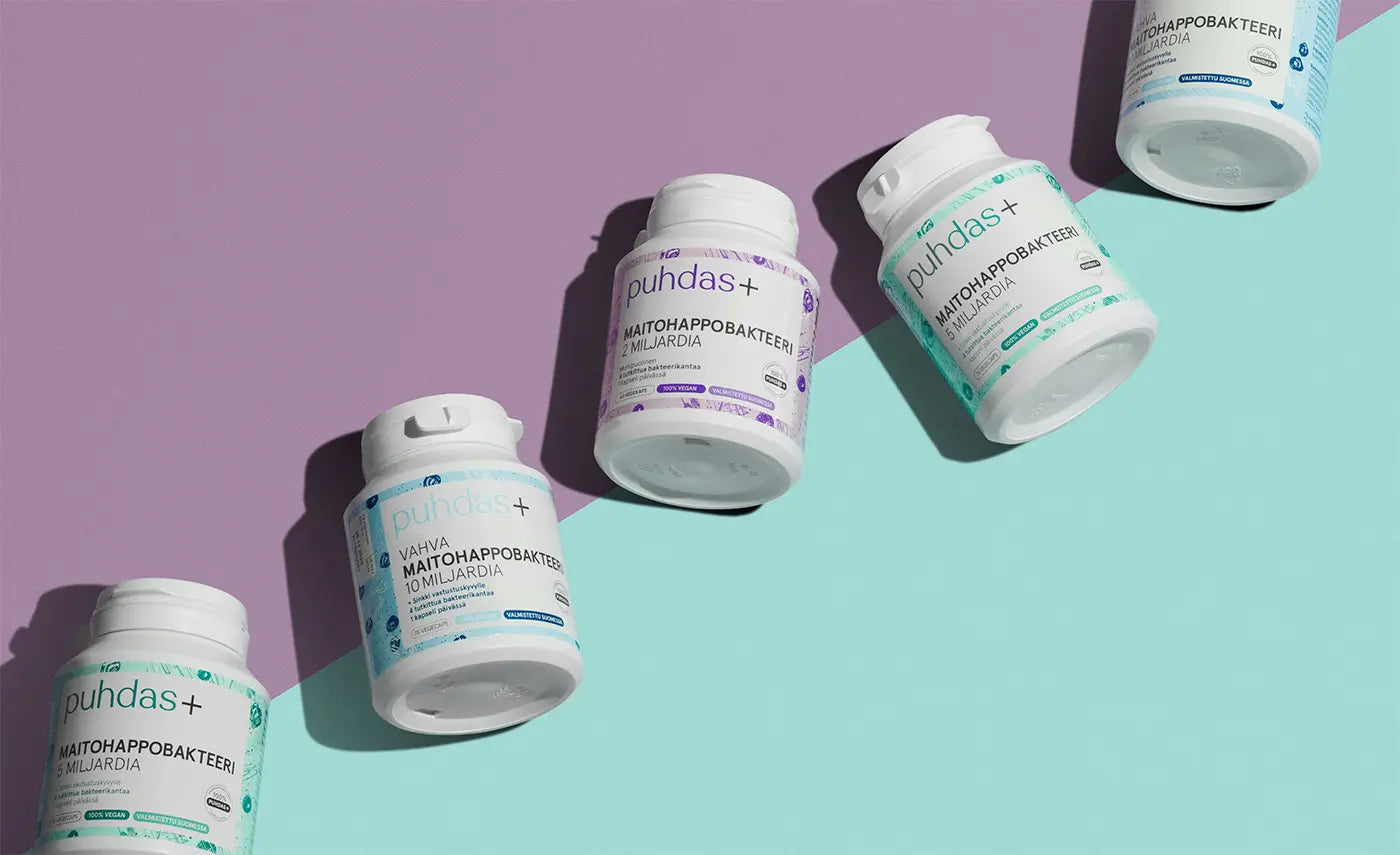 100% Finnish company
The Finnish company New Organics Oy is behind Puhdas+ products. Most of our products are manufactured in Finland. All cosmetic products are manufactured at our own factory in Tuusula.
Professional pharmacists, chemists, nutritionists and wellness professionals are responsible for the design of Puhdas+ products. Our products always contain effective ingredients and combinations designed to promote holistic health and well-being. For us, the starting point of product development is to take into account consumers' different needs, hypersensitivity, allergies and special diets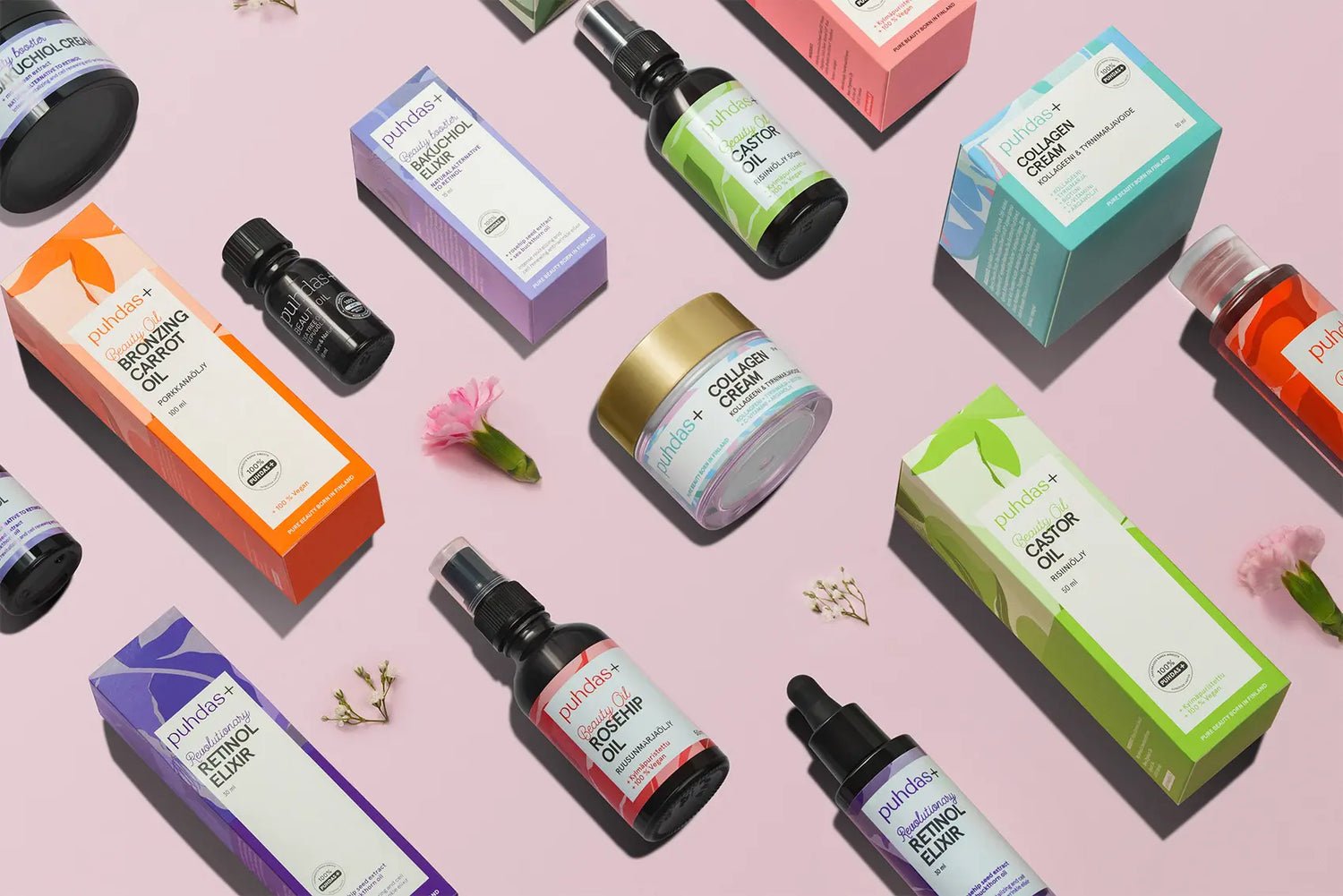 Promoting well-being while respecting the environment
Our goal is to create added value and promote individual well-being while respecting the environment. Our staff is committed to ecologically and socially sustainable activities and thinking in their work. We value and respect other people and our environment. Our operations are guided by complete honesty and the pursuit of simplicity. We only manufacture products that match our values ​​and that we know do good.